Lovely Wedding Dresses for 2020 | LadyPromDress
Hello, everyone! Welcome back to my blog. I hope you are having a great month, and you are achieving your personal goals. I really don't know if you are new here, but if you are I hope you have a good time reading. Most of my audience know that I'm engaged since last year, so I'm constantly browsing for great options and web stores where I can find my perfect wedding dress and I want to share my findings with you, guys. Today, I bring you my choices from Lady Prom Dress, hoping that you like them too.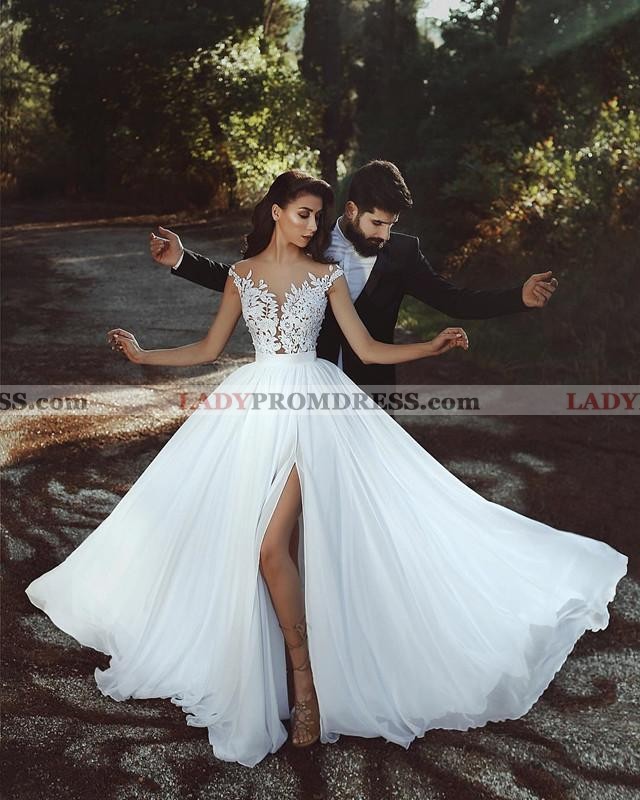 My fiancée and I haven't decided yet where we're going to celebrate our marriage, so I'll show you both for hot and cold weather. Let's begin with some ideas for warmer locations. This A-Line Chiffon Side Slit Capped Sleeves Beach Wedding Dress caught my attention immediately. I like the shape of the top, which is very sexy and flattering. And the huge skirt is very fresh, you will feel very stylish.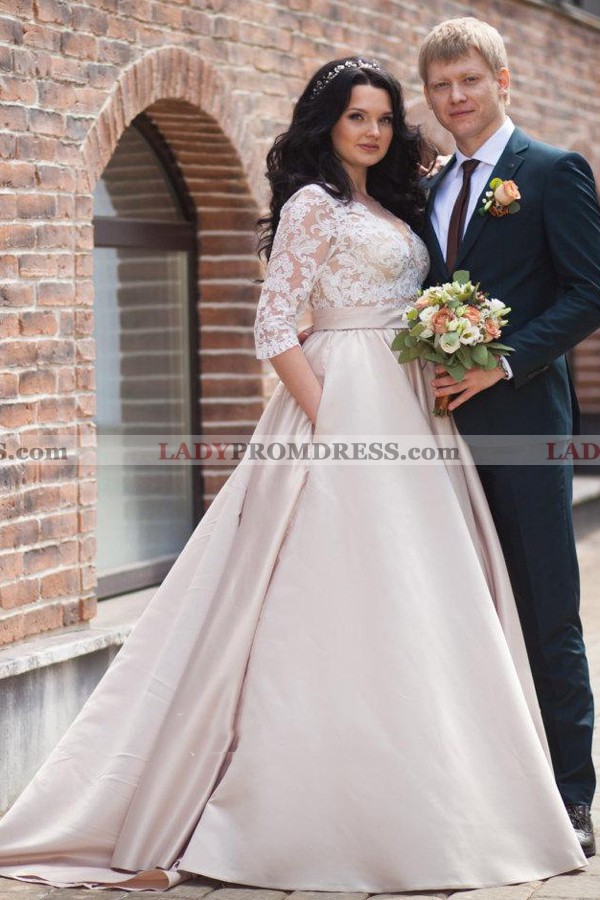 Now, this A-Line Satin Champagne Long Sleeves Sweetheart Lace Plus Size Wedding Dress is a different option if you don't like white or want to change things up a little. I really like the champagne color, it's very elegant and dreamy. I've found it on the bridal gowns sale section, follow the link to see a lot of more styles.
As a third idea, this Chiffon Sweetheart Capped Sleeves Beaded A-Line Beach Wedding Dress is truly lovely. The capped sleeves are in this next season and you will feel stylish and elegant at the same time. I like that the fabric is light because the dress is going to be fresh even in hot conditions.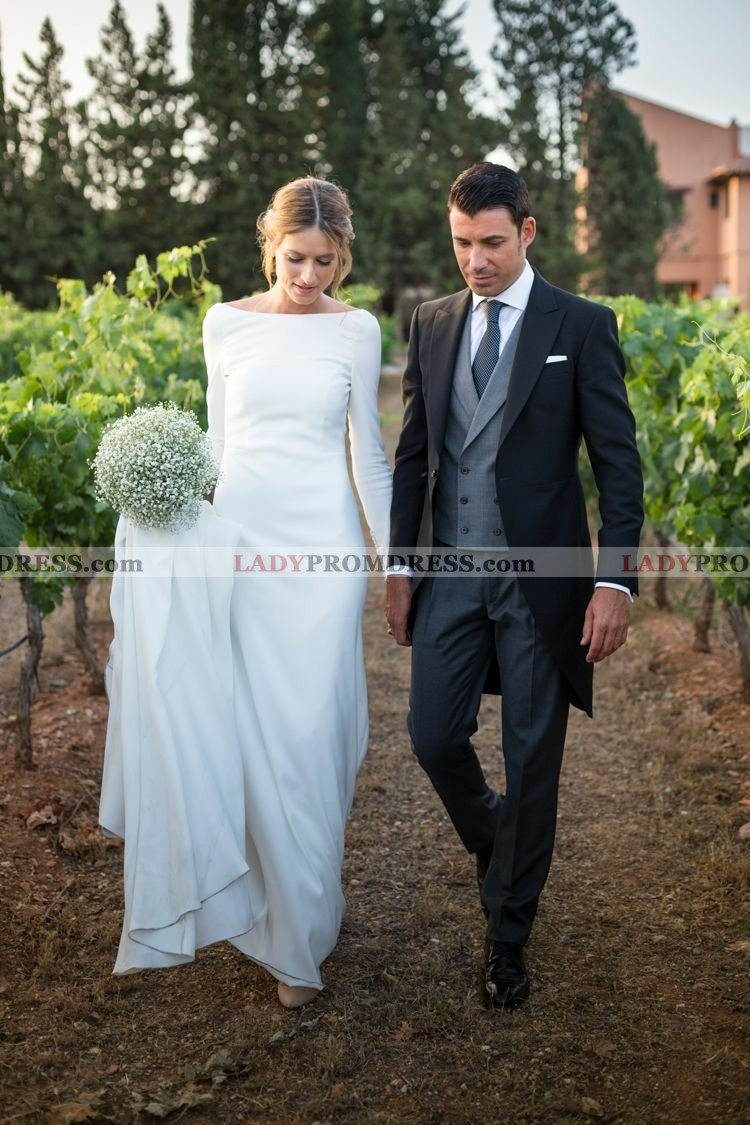 For a colder venue, you might like to wear long sleeve wedding dresses and I can help you with that here. This Simple Sheath Crew Neck Long Sleeves White Long Backless Wedding Dress is on the simple side, but simplicity is elegance. I love the collar shape of this dress. Did you notice it too?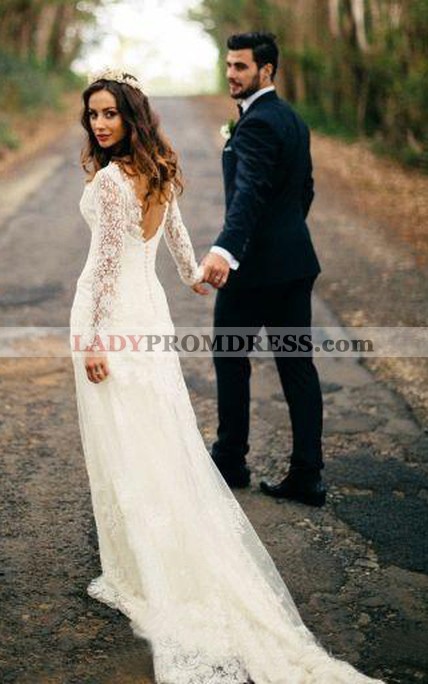 For a more sexy style, check this Elegant Sheath Long Sleeves Sweetheart Backless Long Lace Wedding Dress. The exposed back is classy but edgy, and you can pair it with your hair tied in a bun to emphasize that feature of the dress.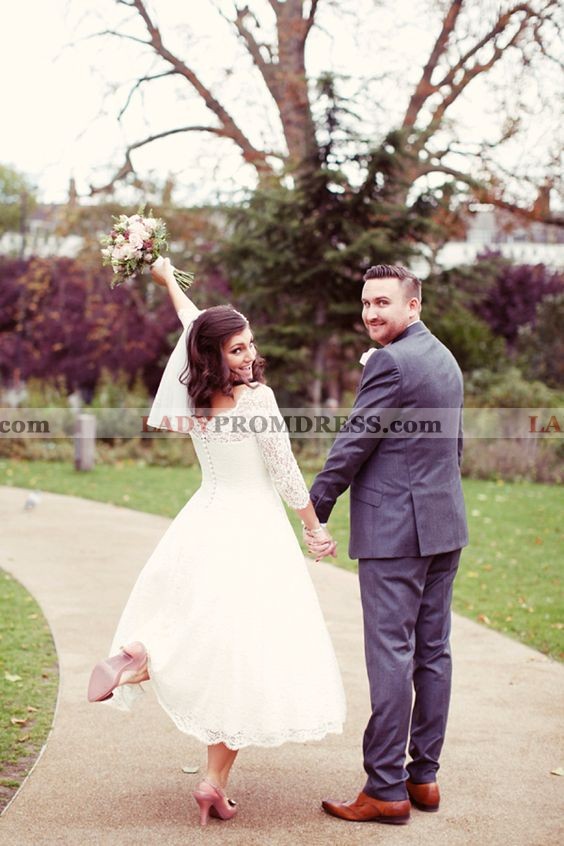 And as usual, I left my personal favorite for last. You know that I'm a sucker for vintage style, so this A-Line Lace Long Sleeves Tea Length Wedding Dress is a dream come true for me. I love the shape and the length of the skirt and the lace sleeves are perfect for me. I'm thinking seriously about buying this gown.
Do you like my picks for today? Please, check more dresses at Lady Prom Dress and let me know in the comment section below which one is your favorite. Thank you so much for being here once again with me. See you next time,
Denise
Twitter